Enjoy Silence. Smooth & Fast.
Electrifying Future.
Cutting Edge Technology.
Streamlined to Perfection
Underwater, size matters when you fly. That's why we built the smallest diameter motor to minimise drag and maximise both efficiency and responsiveness.
This means longer battery life, sharper turns, higher speeds, and even more fun.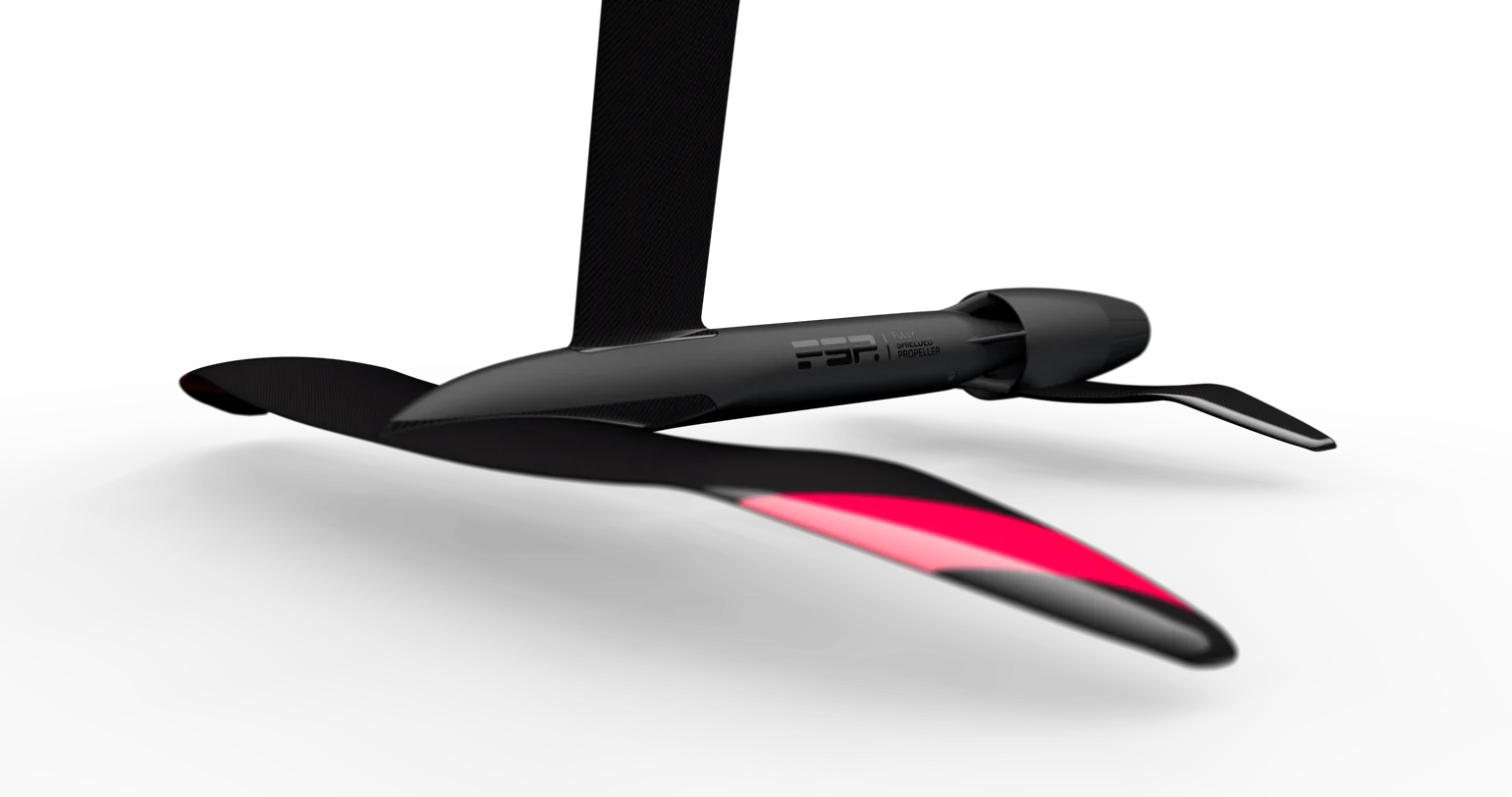 Direct Driven.
Less Maintenance.
Consistently developed without a gearbox. Our direct e-drive system is particularly robust with low-maintenance.
Impeller and nozzle can be changed by the rider himself.
For all conditions
Fly Higher.
Turn Sharper.
Choose your Level. Find your Style.
Smart functions will help you to trim your style and control your speed. Choose your level to adapt the settings to your personal skills and check all data on the sharpest and highest resolution color display on the market.
Extend your Ride.
Data driven.
We focused on safety and performance while developing the battery. Our high performance cells ensure long range while having low weight. As the heart of our e-foil, the self-monitoring battery is not just passively integrated into the system but cleverly connected to it. We use the data to tune the system perfectly and detect problems before they occure. With its additional radio modul you will never loose connection.
Shaping the Future.

Every Detail Matters.
An e-foil is like an airplane carrying a human. A symbiosis of aerodynamics, lightweight construction, electronics and connectivity. Every detail matters for customer experience. With the AUDI e-tron foil by aerofoils we have set ourselves the goal of building the best premium e-foil on the market.