The iconic Fliteboard is our #1 best seller. It's great for sharing and can quickly be adjusted for performance. Turn rivers, lakes and oceans into your personal playground.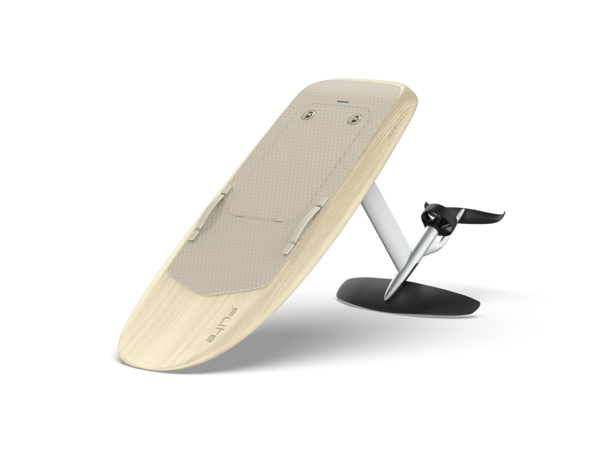 There's a reason most people ride Fliteboard. It's the multi-tool of eFoils. Whether you want to take your dog for a ride or push the limits in waves – Fliteboard suits the widest range of skill levels and conditions.

Share the joy
Teach family or share with friends.

20 virtual gears
Find your own limit – from gentle cruising to eye-watering speed. All at your fingertips.

Premium Construction
Aircraft-grade aluminium with Carbon Innegra for lightweight, strength and rigidity. Built to perform under pressure.
Lovingly crafted by hand
We treat each Fliteboard that leaves our Byron Bay factory as a bespoke work of art. No wonder it's displayed at the Red Dot Design Museum.

Volume up
Comfortably supports 100kgs of neutral buoyancy before take off.

Just the right size
The sweet spot for most riders. Short enough for performance, long enough for stability and freedom.
We're passionate about design that works. There isn't one aspect of Fliteboard that hasn't kept us up at night thinking about how we can make it better. Fliteboard forms the basis for each and every improvement. You may not notice every subtle change, but you will feel the difference.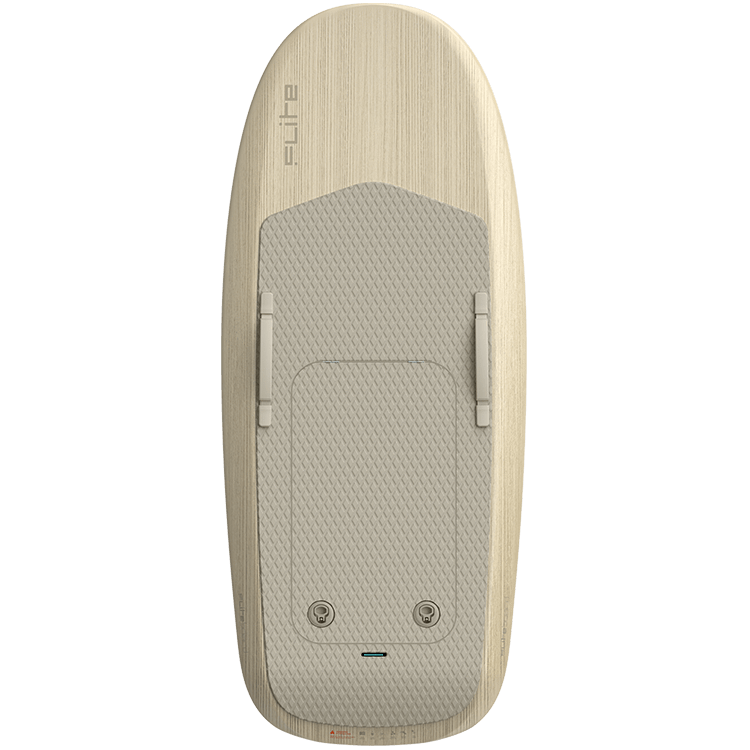 A smooth ride calls for even smoother materials
Crafted with Carbon Innegra and ash timber – a premium wood we chose thanks to its strength, beautiful pale hue, and velvety texture – each hand-cut plank is laid, sanded, sealed and vacuum bagged before being shaped and finished with our signature black carbon underside. This is luxury that looks and feels as comfortable in the water as it does atop a Wally Yacht.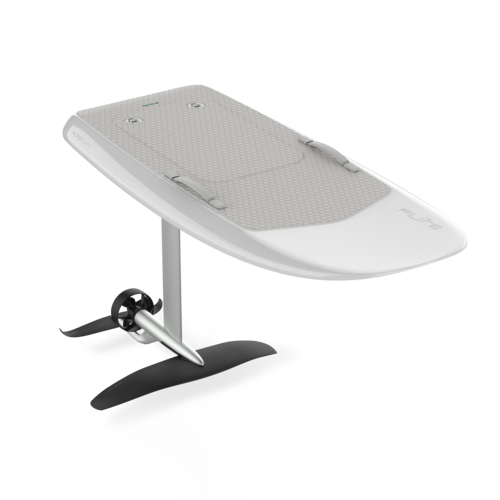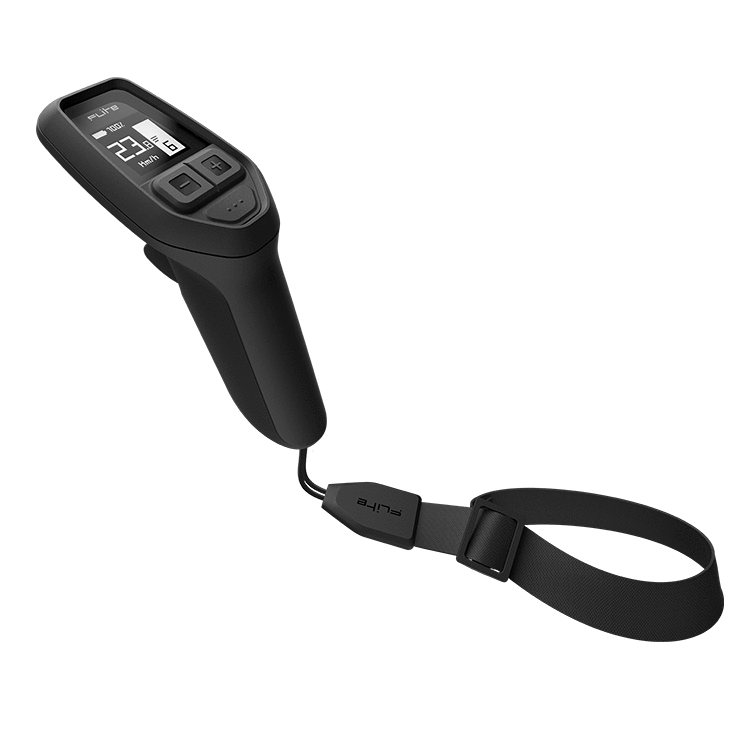 Virtual gears make learning a breeze
Interchangeable wings.
From slow travel to life in the fast lane.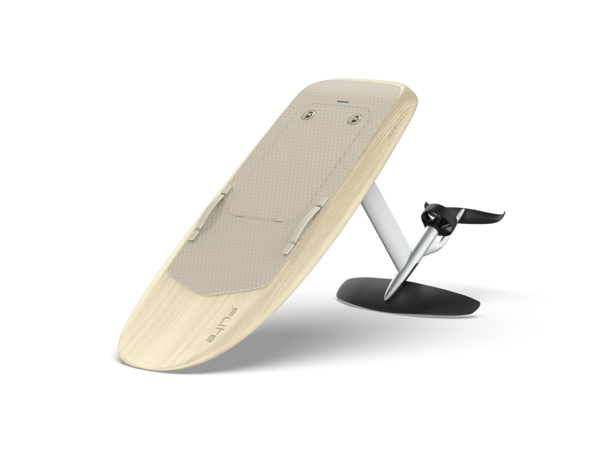 Fliteboard
— 5'8″ (173cm) 100 litres
— Bestseller
— Versatile
— Early planing
All riders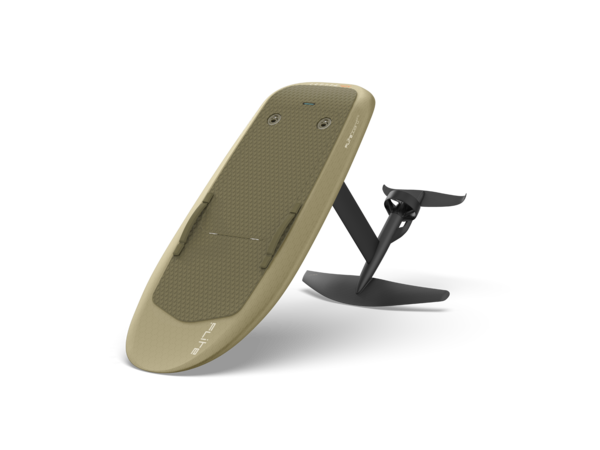 PRO
— 5'0″ (153cm) 67 litres
— Reduced swing weight
— Enthusiasts choice
— Moderate planing
Confident starters to experts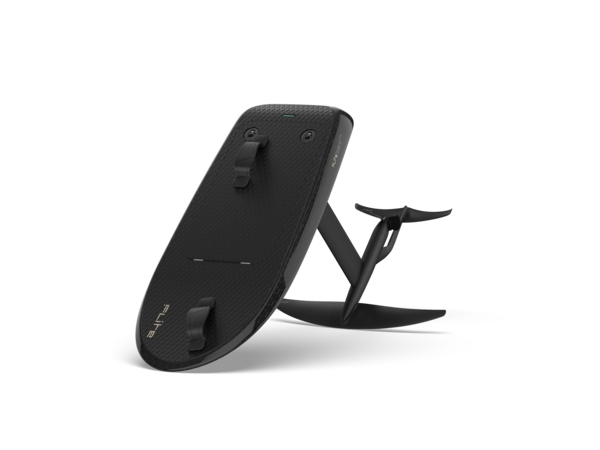 ULTRA
— 4'2″ (127cm) 54 litres
— World's smallest
— Optional footstraps
— Late planing
Expert riders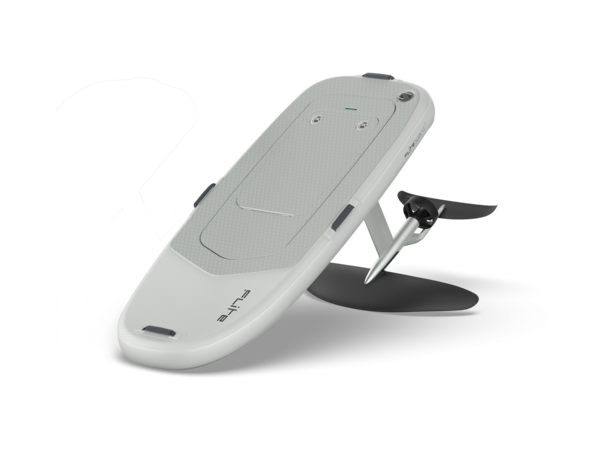 AIR
— 6'0″ (183cm) 150 litres
— Rugged inflatable
— Buoyant & stable
— Beginner friendly
Fliteschools, yachts & resorts