An Experience Like No Other
You won't forget your first time foiling.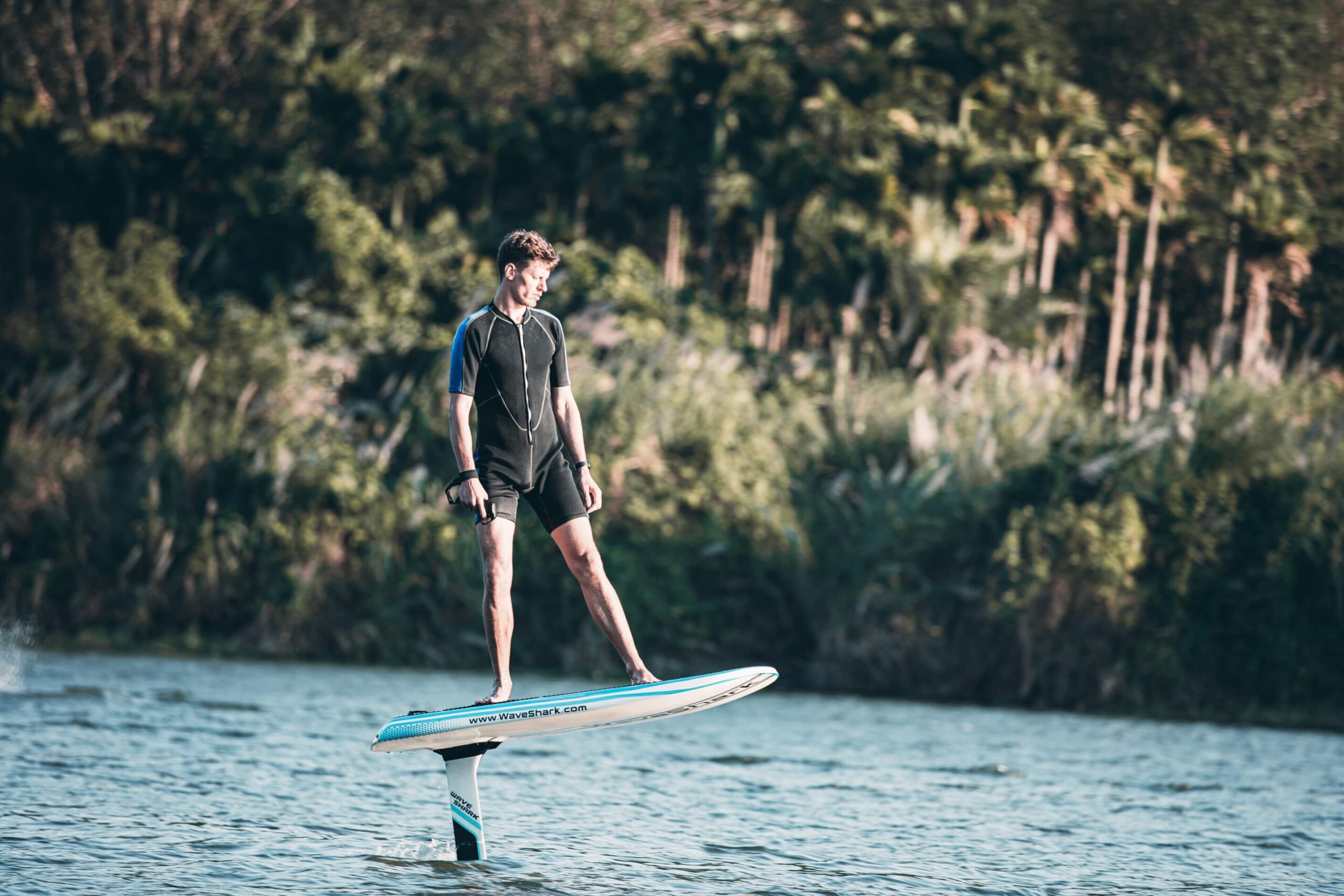 Single Rider
1 hour lesson/guided tour on the beautiful Vouliagmeni, Voula, Kavouri beach.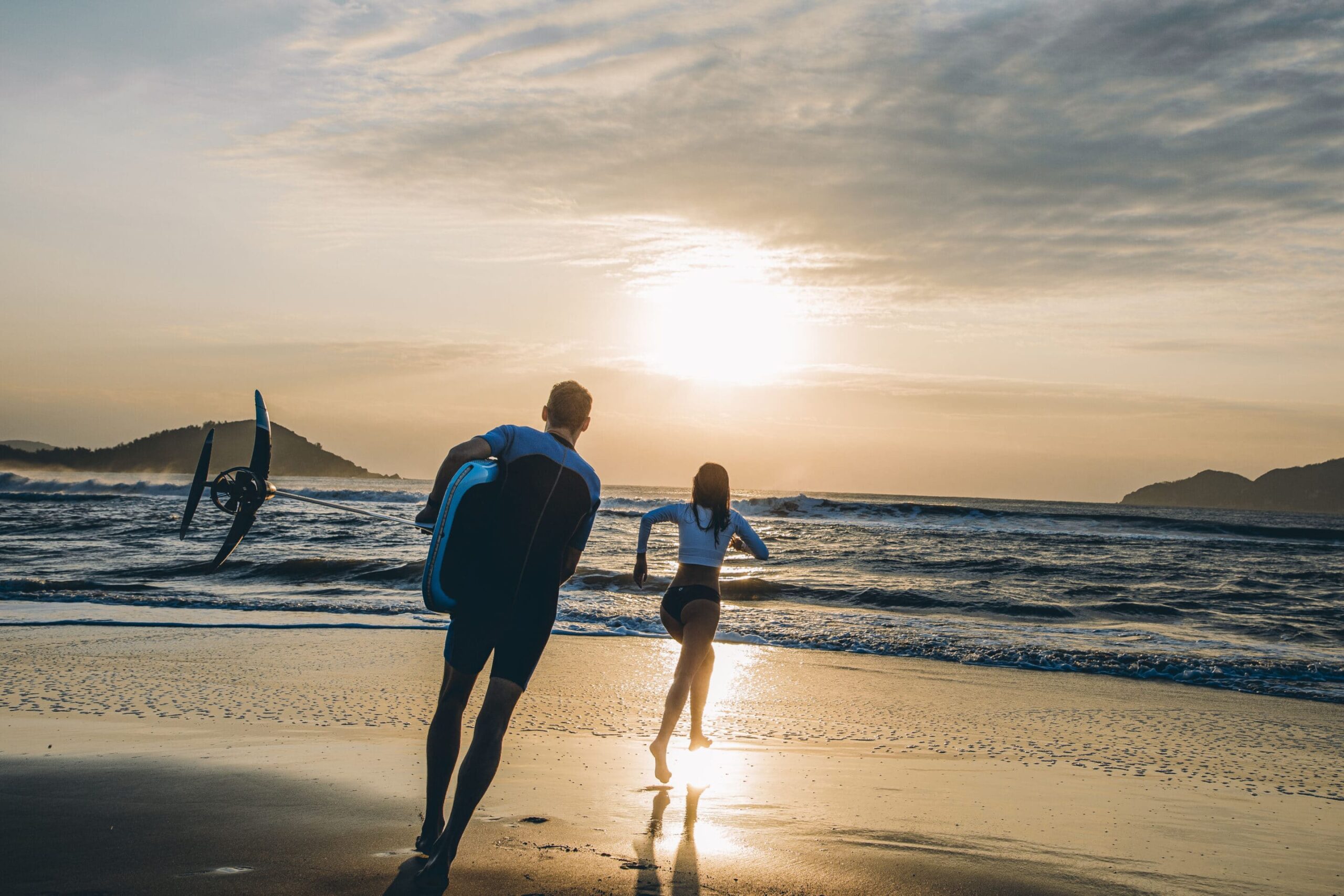 Group Bookings
Get friends and go as a group of up to 3 people. 2 hour lesson/guided tour.
Gift Vouchers
Give away the best gift of all time: the feeling of flying over the water!
Corporate Days
Day Trips that are perfect for team building and corporate events. 
You won't forget your first time foiling with onAqua Waveshark school. Wings fly below while you soar above. Almost anyone can learn, yet even the most experienced watersports athletes will have a blast on our Waveshark eFoils.
The freedom to ride anywhere, any time, without wind or waves. It's fast, quiet, and emission free!
Escape the crowds – fly anywhere, any time. Ride alone with your instructor or ride with friends to share the learning experience.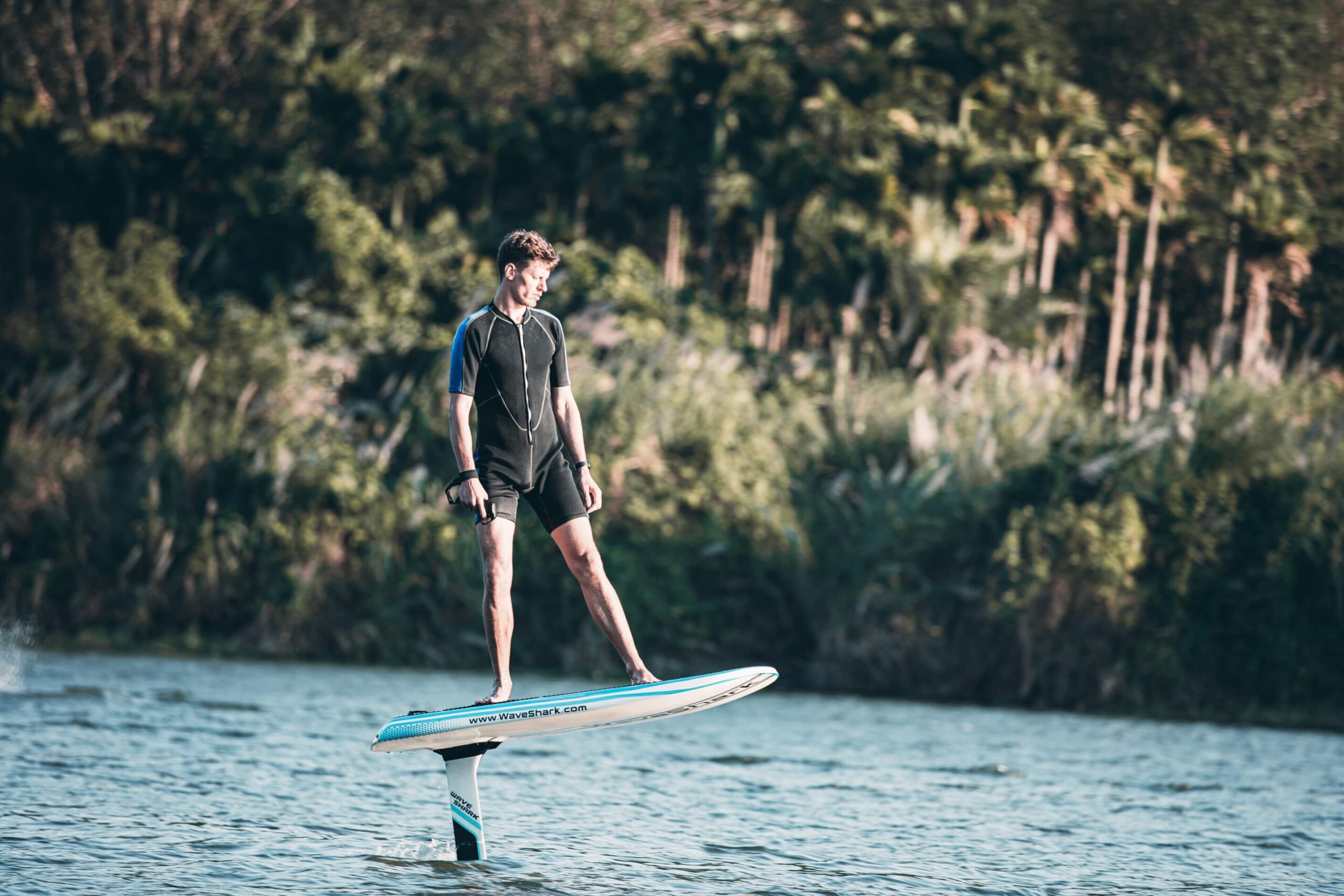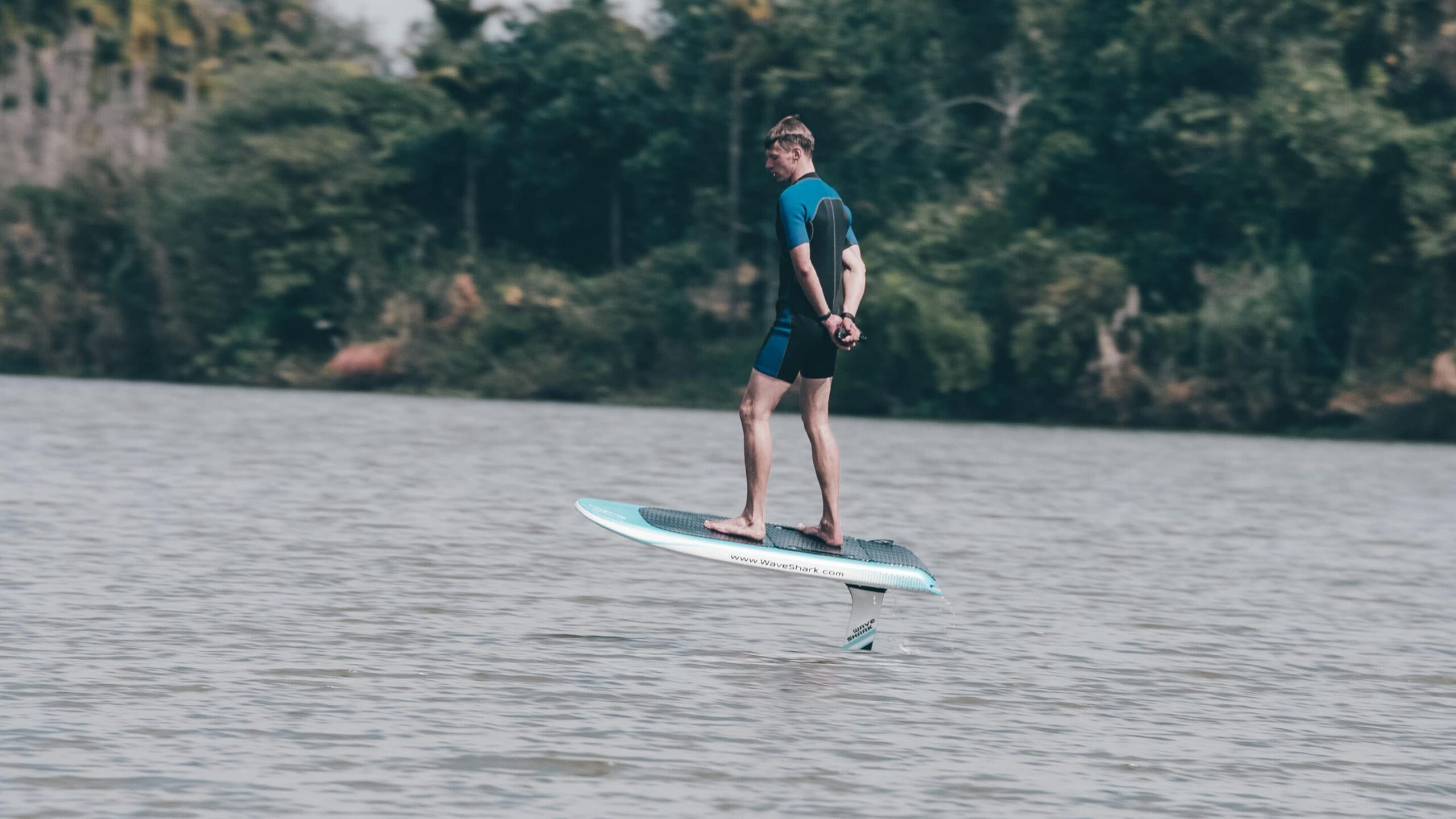 Experience the sensation of flying over water
At onAqua Waveshark school we offer guided tours/lessons on the beautiful sea of vouliagmeni, Voula, Kavouri.
We use the market leading brand of Waveshark to supply our eFoil's. Don't settle for anything less.
Our instructor's goal is to get you eFoiling on your first experience.
Even for those with no previous water sports experience we can get you foiling with a focus on safety whilst building your confidence and skills.
Authorized Waveshark School
We are an Authorized Waveshark school.
Our guided tours/lessons go for up to 2 hours and start from 145€.
onAqua Waveshark school gives everyone a chance to learn how to ride a Waveshark eFoil in a supportive and fun environment. And you don't need to buy an Waveshark eFoil to experience it!
With our Waveshark eFoil you will not only ride a powered board, you can rise up on the hydrofoil to literally fly above the water  no wind, waves or towing required.
This new activity is an experience like no other!
Learning to Waveshark is different for everyone. All of our students get up and flying by the end of the session.
At onAqua Waveshark school we have seen people with limited water sports experience get the hang of the Waveshark eFoil very quickly, and others that need a number sessions and a few hours of practice.
However most riders will be having fun instantly, as riding on the board, even when not foiling is rewarding. Similar to riding a bike, with practice, foiling becomes automatic.
Our instructors have been running hydrofoil lessons at onAqua for over 5 years now and ensure that every student get's up and flying!
Efoiling is for everyone.
Our hydrofoil lessons are broken down into 3 stages. Laying down, on your knees and standing up. Our Waveshark hydrofoils are much easier to learn than for example Kite-foiling or SUP-foiling.
This new exiting water sport is for people who love the nature, and want to explore the ocean in an extraordinary way. Besides, still considerate of our surrounding and keen to minimize impact on our environment.
No prior surfing experience is needed-we'll get you flying within the first lesson!
We have taught kids from as young as 12 and our oldest fliteboarder was 75!
Some our most stoked riders are father / son / daughter groups.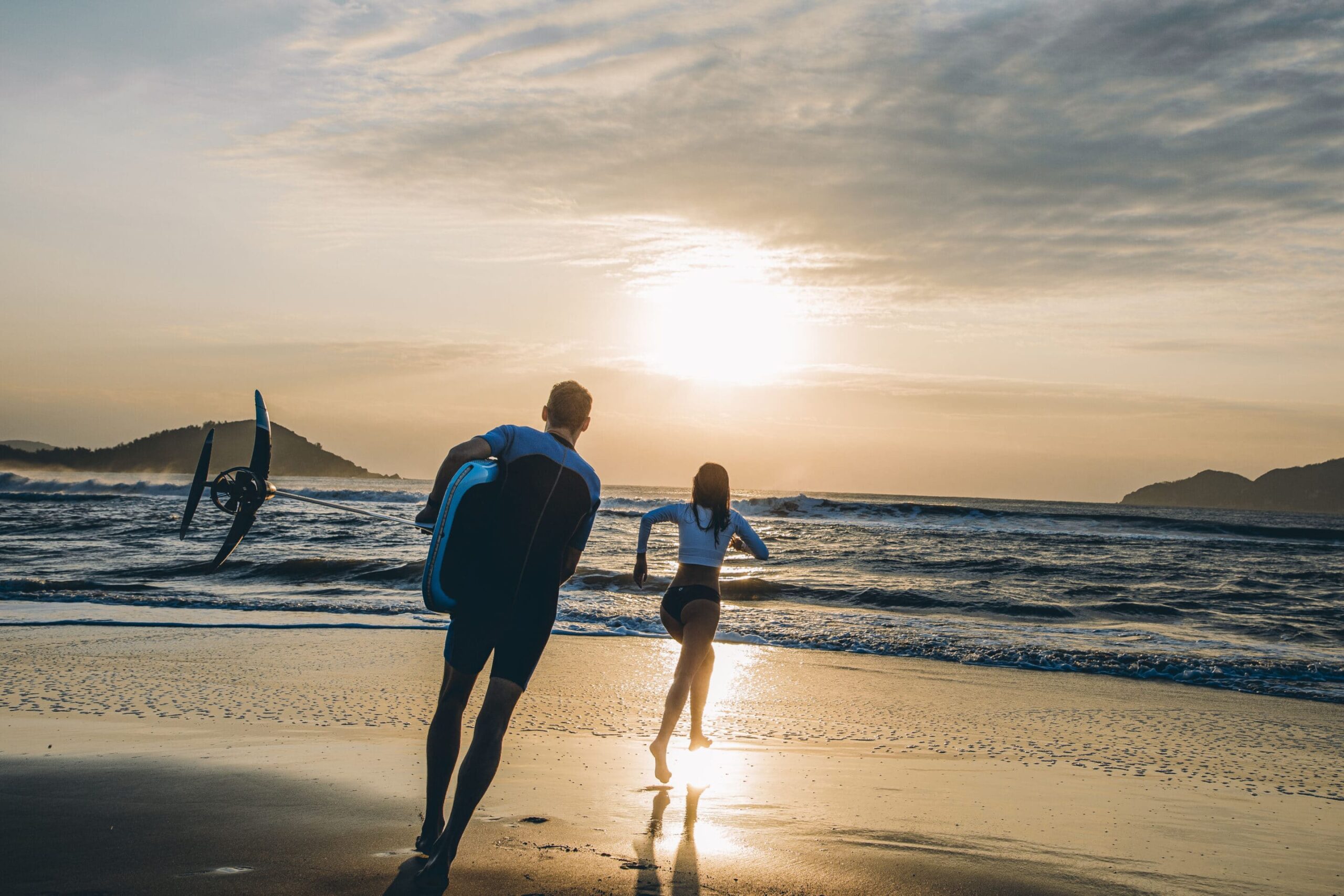 How does the Waveshark eFoil work?
The rider is standing on a super stable high volume surfboard and controls the electric engine, which is attached to a hydrofoil, via a wireless remote controller.
Since engine and hydrofoil is submerged and the surfboard is apart from the water surface meanwhile foiling, your ride is extremely smooth and efficient without any chop impact on the board.
It doesn't get any better than that!
Learn, Explore and Shop Waveshark  eFoils available on the market today.
Worldwide Delivery