Waydoo Flyer
Premium
For
Professionals
Crafted from superior quality materials to offer an outstanding powerful performance. Waydoo Flyer exceeds all expectations, taking you on an unforgettable adventure.


Ride Relentlessly
The first cordless eFoil
After a full 2-hour battery charge, the Waydoo Flyer offers a long-lasting ride for up to 120 minutes, giving you the freedom to explore without limits.
Break barriers and experience thrills with the utmost flying experience soaring at maximum speed of up to 28mph provided by a robust 7500W motor.
Created with high quality carbon fiber, the Waydoo Flyer is a strong and durable companion for your ocean adventure.
Personalize Your Own Ride
01
2 Sizes of Mast
Waydoo Flyer ONE comes with a standard 25.6-inch mast for agility advantages. A 31.5-inch mast is also offered for riders looking for a smoother carving experience.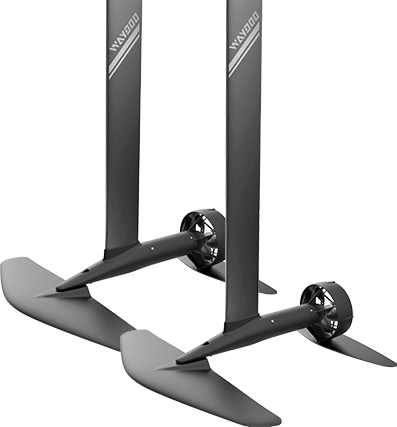 03
Flyer Pod
The optional accessory Flyer Pod, provides extra stability for beginners. Easily ride the Waydoo Flyer ONE in no time.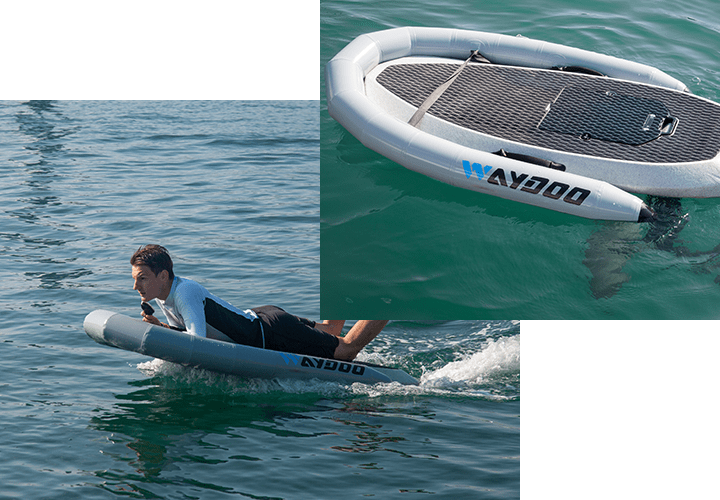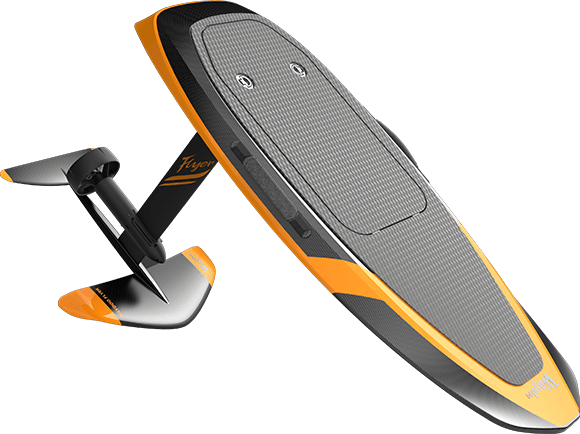 Board
Board Material: Carbon Fibre Composite
Color:Carbon Black & White / Orange Paint
Charging Time: 2 Hours Max
Ride Time: 75-120 minutes
Measurement (L x W x H): 66 x 28 x 39 inches
Total Weight (inc. Battery): 66 lbs
Remote Control
Control: Trigger Control Throttle (Five Speed Levels)
Display Mode: LED Display Speed and Battery Levels
Battery: 1 x 18650 battery or 3 x AAA battery
Battery
Battery Type: Lithium-ion battery
Capacity:
40,000 mAh / 1,766 Wh